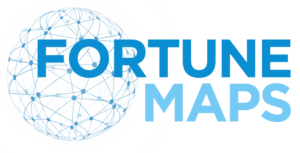 Our Team Is Yours Results-Driven Marketing Partner
There are two types of digital marketing agencies.
The first ones are deliverable-based agencies. They focus on ticking off their to-do list things that you wanted ticked off. You want blogs for your website? How about daily social media posting? Or what about creating a list of keywords for your articles?
These are mostly the activities deliverable-based digital marketing agencies will do for your money. They're also great if these are the services you're after for your marketing efforts or if you're just getting started and you're trying to set the backbone of your marketing.
The second type of digital marketing agency—and this is what Fortune Maps is—focuses on one thing, and one thing only: driving RESULTS.
What kind of results does your business need? Do you want more leads that turn into customers? Do you want to increase conversions from your existing email database? Do you expect more sales conversions from your Facebook Ads campaigns?
This is where we can help.
Fortune Maps is big on partnerships and we love starting relationships. Once you commit to us, we'll work hard during the first 90 days to drive results and help you get deals closed.
Our Process Is Straightforward
Your Perfect Customer
To craft the perfect marketing plan for your business, you must know who qualifies as your perfect customer.
Your Local Mark calls this part persona development in which we zero-in on the typical characteristics of a buying customer.
There are different motivations why people purchase a product or a service as well different demographics that use your product or service. We go deep into this process so that we can craft the ads and messages that resonate with that particular persona.
Facebook Advertising +
Google AdWords
After fully understanding the results you're after, we start with paid traffic and advertising. From there we execute our well-thought out game plan to optimize your pay-per-click campaigns. The plan includes a laser-focused targeting strategy that taps into the types of customers that will help grow your business.
With Google AdWords we can tap into the intent-based marketing, targeting people already looking for your type of service. And with Facebook Advertising we can hyper target your ideal persona. And the end result is that you get in front of the right people at the right place, at the right time.
Marketing Automation
What happens when a new lead comes in? Who follows up with them immediately? Our guess is no one. At least not in minutes. This is where email marketing comes in. It helps you follow up with leads in real time and it nurtures those not ready-to-buy yet into promoters of your business.
While social media engagement is on top of the digital marketing food chain, 26.8% of small businesses still use email marketing. And for a reason! We combine email marketing with text messaging and voicemail to maximize your results.
How We Work
If you're after results, our team will sit down with you to discuss two important things:
Is This Really Working?
We're not a one-trick pony. No Joke Marketing has been serving various industries and we understand each one of them down to the core. That's why you're guaranteed to get your campaign up and running quickly.
You can expect to get only the best source of quality traffic that matches the type of customers that you're after. We know what has been working in the past—we have a long list of successful campaigns that we can replicate which gives us a great head start when you join.
Money-Back Guarantee
And because we know that our process works 100% of the time, we offer an iron-clad money-back guarantee to your investment.
If for some reason the campaigns we've created for you are not delivering the results within the first 90 days, YOUR MARKETING PARTNER INVESTMENT is on us.